I've been working with
Mokelumne River Models
to produce elements for an upcoming model kit via Shapeways. Things are still in the development stage but I'm sure it's only a matter of time now. I'll be sure to post a link when the kits become available and who knows, there may be more from this in the future.
In the meantime here are a few of the latest sales.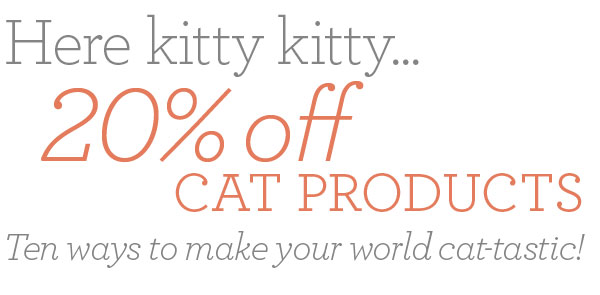 Zazzle
is offering 20% off cat products. Just use MEOWDAYSDEAL until midnight. I think
Wanted Cat
is my only cat related product, but the fine print doesn't really seem to specify that it be a cat product, so go nuts and see what happens.
Cafepress
is giving up to 65% off T-shirts, 40% off drink ware, and selling flip flops for $12. Just use codes TEENY, 40SIPS, and FLIPPER respectively. This deal's also good until midnight.
EDIT
It seems Zazzle's sale is now going on until midnight TONIGHT, rather than last night, so there's still some time to take advantage of the sale.